Brian Keith Wallen and I recorded Mountain Roads in 2016. Brian and I always bring out the best in each other, and we had a bundle of fun making this album. We're delighted to share seven tracks of toe-tapping, foot-stomping fun with you.
Mountain Roads was recorded live in studio at Sawtelle Studio at Swallow Hill Music in Denver, Colo. We had just come from a morning gig in Denver, and when we got to the studio, we pretty much just set up mics and played. As a result, the recordings have a live, front porch feel to them. The album gives a feeling like you're at one of our shows or sitting in the living room with us.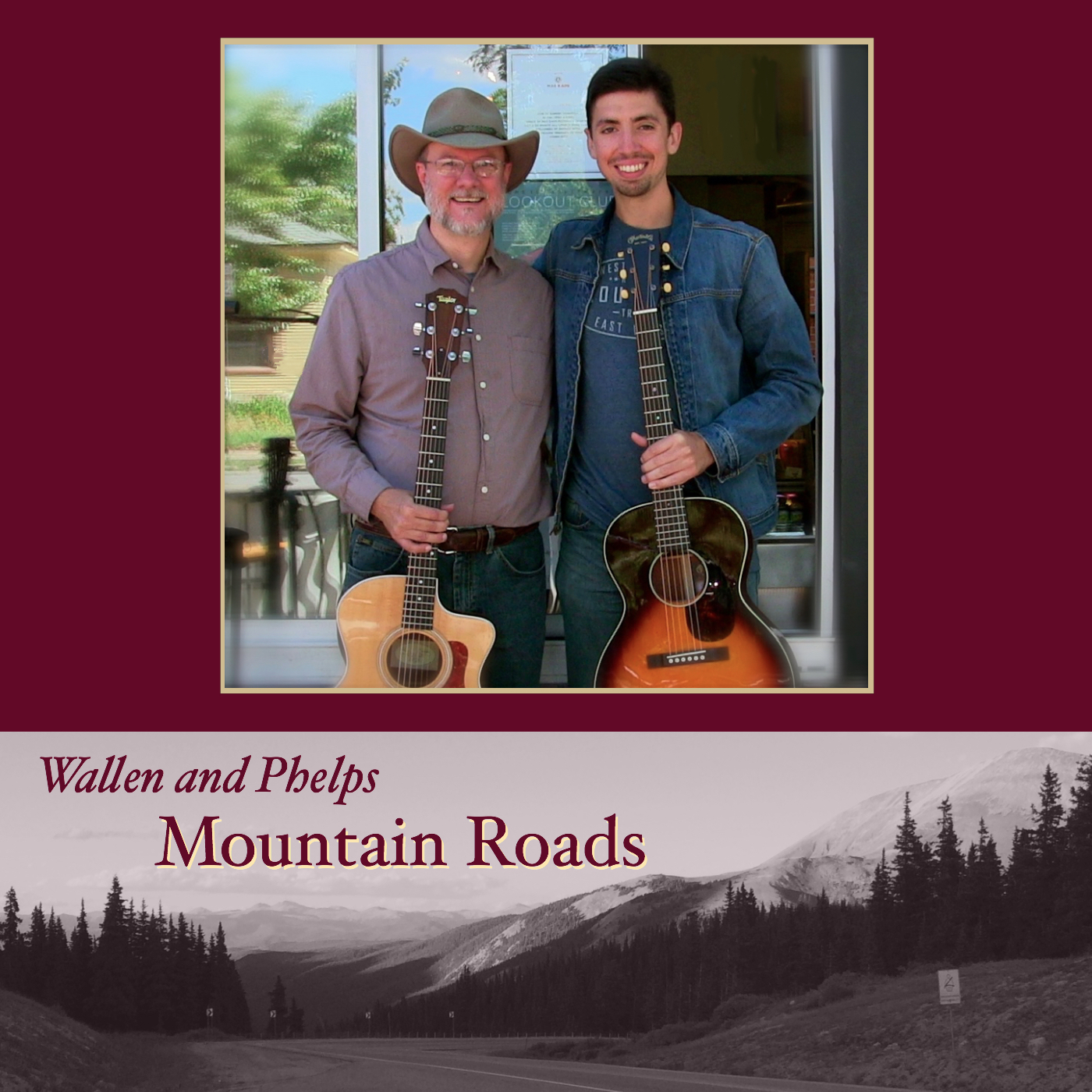 Read more about the making of Mountain Roads.
Listen