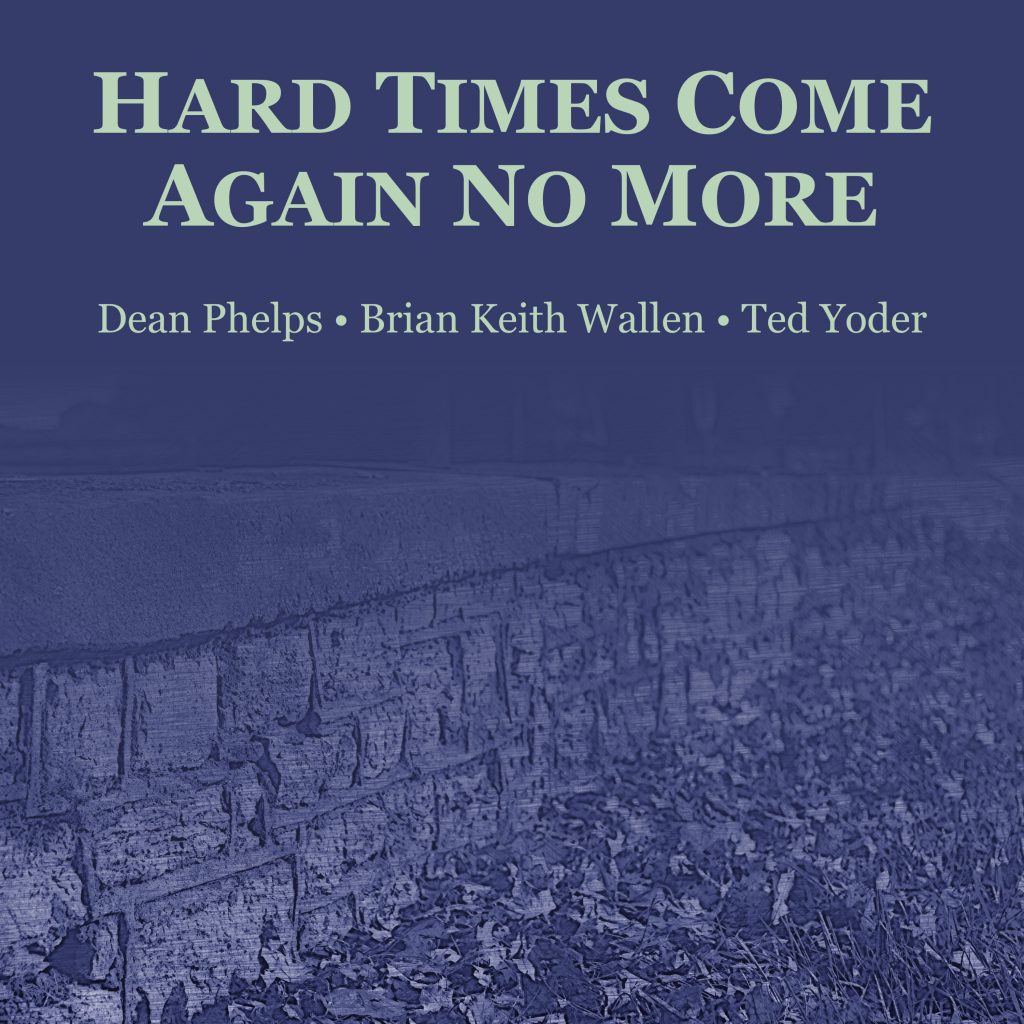 Stephen Foster wrote Hard Times Come Again No More in the mid-19th century, but it seems to be an appropriate anthem as we turn the calendar from 2020 to 2021. I first released this recording as a bonus track on the Picking the Faith CD. When a friend suggested I should release the track as I single, I looked at the concerns of my community, church, nation, and world, and I agreed.
I hope this recording brings you a measure of peace and comfort. The track features the talents of Brian Keith Wallen, Ted Yoder, and Marty Price, also known as The Champions.
Use the Add to Cart button to download the digital track.