Red Barn Radio Broadcast Schedule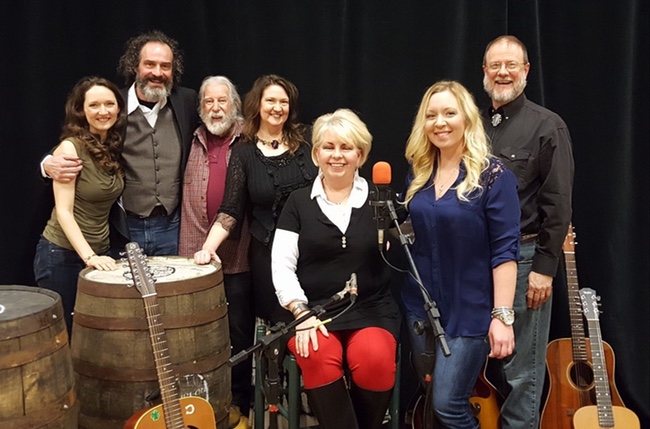 Dean Phelps, One Lane Bridge, and Shannon Modrell: Saturday April 1. Listen online at:
Cancellations happen. When they happen at the last minute, a producer has to pull a show together in a hurry. Ed Commons, producer of Red Barn Radio, did exactly that for the show that will air on WUKY on April 1.
Impromptu Production
When the scheduled performer for the April 1 broadcast of Red Barn Radio had to cancel due to illness, I gladly accepted the invitation to step in. One Lane Bridge, a newly formed Lexington folk duo, also stepped up and invited a friend, Shannon Modrell to be part of the evening as well.
The show is recorded live the Wednesday before the broadcast. So on March 22, we gathered at ArtsPlace in downtown Lexington for the live show and taping. The three acts, combined with the impromptu production, created a diverse program that was like a musical potluck dinner.
As we were gathering we learned that the show's regular host, Brad Becker, had a death in his immediate family and would not be there. Renee Collins, a fellow UK music alum and previous guest host for the show, stepped up and did work that demonstrated her competence and professionalism.
The show will air on WUKY at 8:00 pm Eastern on Saturday, April 1, and on WEKU at 9:00 pm Eastern that same evening.
Dark As a Dungeon
I included this Merle Travis classic as part of my second set.