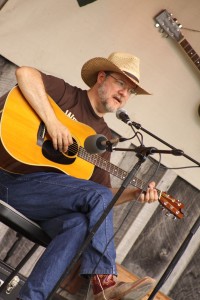 Every Labor Day weekend in the Canal Town, a.k.a., Metamora, Indiana, some of the best acoustic and old-time musicians in the tri-state area gather for the Metamora Old Time Music Festival.
This year, the festival features three stages of live music. The Making Music Area will have booths where luthiers and builders will demonstrate and display their craft. Musicians will be in the Making Music Area as well, offering demonstrations and workshops.
New this year will be advanced workshops and master classes at Mosaic Learn & Play. Mosaic is owned by my friends and musical cohorts, Rick and Holly Garrett
I consider it fortune to have been part of the festival in 2011 and 2012. It was hard to miss the festival last year as I was unable to make the trip from Oklahoma. This year, however, I will be back at the Old Time Music Festival, and I can't wait to get there!
My schedule for the festival is shown below, but I'm delighted to offer two beginning thumbpicking workshops and to conduct a thumbpicking master class on Saturday afternoon. My performances are both on Sunday, first, as part of the worship through music service at Metamora United Methodist Church, then on the Songwriter Showcase Stage that afternoon.
If you are in the tri-state, come by and enjoy the music and the experience that is Metamora, Indiana.
No shows booked at the moment.