For the past few months, I've been thinking that Going Over Home, my first CD release was out of print. However, this week I had a few copies come back to me that are only available here on the site.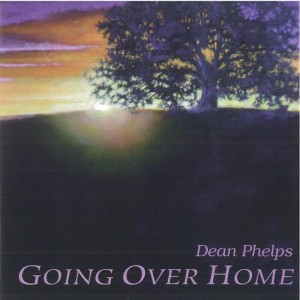 Consignments don't always work out like you'd hope. It seems like a good idea. You get your merchandise into a store at no risk to them. They pay you only for the items that sell. However, it's typically your responsibility to follow up and see what items have sold.
The refreshing side of this is that in my consignment experience, I've found that most folks are honest. They pay promptly for items that have sold, and they are willing to return items that have not sold.
I had both happen this week, receiving payment for copies of Give Us a Song that had sold in the bookstore at Christian Theological Seminary. They also returned a few copies of Going Over Home that had not sold. So now I have a few extra copies of Going Over Home, and if you'd like to get one you can order it here.
The album is a collection of hymns and gospel music, and many friends helped to make it happen. Mark Blackburn engineered the recording, and Steve Mayfield, Kim Birkett and Rick Paller all play on the album. If you listen closely to one of the tracks, you'll hear Rick's grandfather's mandola being played.
Rick is gifted on canvas as well as on a fretboard. The cover art is one of his paintings, and after the album was released, he renamed the painting "Going Over Home." That was quite an honor for me.
If I had it to do over, would I do anything differently? Of course I would. I've learned a lot since then. Still, however, all these years later I'm proud of this first effort and the work that everyone did to bring it about.
[add_to_cart=16]